Partnering with action-oriented commercial insurance entities to redesign how we minimize risk and maximize the health of organizations and individuals

Insurance is the lifeblood of any developed economy, as it enables individuals, businesses, and even governments to transfer risk to further invest and grow. However, the insurance industry is notoriously archaic and is one of the last data-driven businesses to reinvent its model. To accelerate transformation, Third Horizon Strategies partners with action-oriented commercial insurance entities – both in the health and property/casualty sectors – to help redesign how we minimize risk and maximize the health of organizations and individuals. Through its vast network, the firm hears what is happening around the insurance industry and adjacent markets, and applies trends, viewpoints, and updates to advantage clients.
Health Plans/Managed Care Organizations
Design, test, and deploy value-based care strategies and alternative payment models, with a specialty in addiction treatment and recovery and Medicaid transformation
Commercial Insurance Brokerage Firms
Support executive-level decision-making by providing an outside-in view of emerging trends/technologies during strategy, business case, and roadmap development
InsurTechs
Leverage market knowledge and connection-making to help mission-aligned insurTechs enrich and scale utilization of their solution
Trade Associations
Inform strategic planning and policy development through expansive work experience and relationships in the insurance and health care industries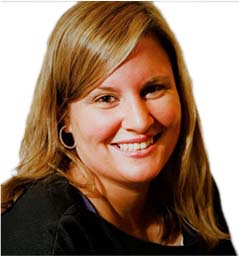 Cheryl Matochik
Managing Director
Cheryl is a business strategist and advisor specializing in helping organizations navigate the intersection of technology, capital, and distribution in the commercial insurance industry. Cheryl is passionate about helping companies establish a strong long-term position. She has dedicated her career towards championing an innovation mindset and culture to implement better, smarter, faster ways to serve and create value for insurance organizations and their customers.
Explore our other specialties