Caleb Allen is a Midwest guy. He was born in Illinois and although he grew up in Minnesota, he has always been a huge Chicago Cubs fan. Caleb returned to Illinois to pursue an undergraduate degree in international relations and history from Wheaton College. Upon graduating, he was introduced to Third Horizon Strategies through a family connection and started working for the firm in August 2019.
Caleb's role at Third Horizon Strategies: analyst, data scientist in training, office Johnny-on-the-spot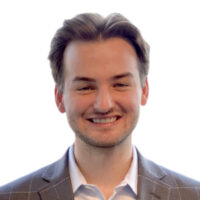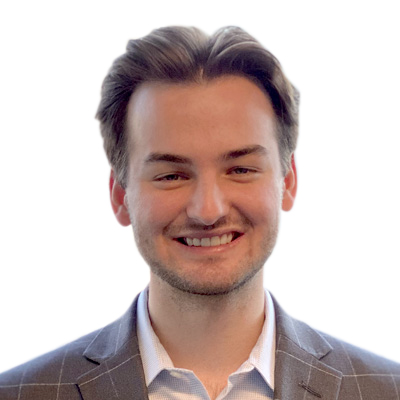 As an analyst, Caleb fulfills numerous functions for client engagements – everything from conducting research, to preparing presentations and writing, to project management.
In the past year, Caleb has increasingly become more involved with the firm's data analytics work. During our interview, Caleb noted that he really likes the process of data and using it as a tool to solve problems. "Data is an interesting means to an end," Caleb said. "It is a direct way of solving problems, that tells a story and paints a picture."
Since joining the firm, Caleb has supported numerous firm-wide initiatives. No matter the size of the task, Caleb always shows up ready to pitch in. He has played an integral role with helping the team become comfortable using Oculus headsets for team meetings, setting up technology in conference rooms, managing websites, creating surveys, and helping new hires navigate the firm.
"Third Horizon Strategies is such a good place for a young employee to grow," Caleb said. "I feel very fortunate to have landed at the firm."
Caleb's motivation: doing the work that actually impacts people
Caleb has a strong allegiance to the Third Horizon Strategies mission. He is dedicated to doing work that impacts historically and currently marginalized communities that are constantly overlooked by many systems, especially health care systems.
He believes that the greatest challenge in the health care system is the disjointed, segmented nature of care. Even when organizations, providers, and payers form partnerships, there is still a lack of congruency. He also noted that some of the free-market principals can get in the way of the real goal. "We have tried the free market for health care, and while the free market can do good things, every day and on every level it has proved to create more disparities and dissatisfaction," Caleb said.
When asked, "What do you think we as a society will be doing differently in ten years' time," he responded: "(I hope) that all facets of the health care system in general will be much more incentivized and aligned in terms of lifting everyone up and the disjointedness starts to trend away."
Caleb's alternate career path: Moneyball?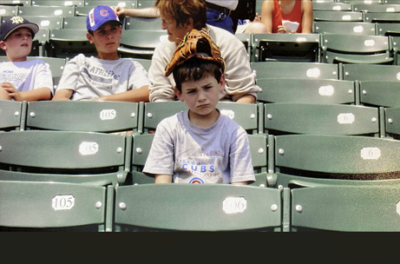 As an undergraduate student, Caleb interned with a few different organizations in the Chicago area. However, if he was not working for Third Horizon Strategies his personal dream wound be to do something affiliated with the Chicago Cubs. He shared that he appreciates the great energy of Wrigley field and that it would be energizing to part of that fun environment.